The Mack Center and BASSC have an ongoing investment in analyzing current public policies, seeking alternatives, and deriving lessons learned from public policy implementation. Most of the policy analyses and policy implementation case studies and reports are in three primary service delivery areas: child welfare, adult and aging, and welfare to work. This policy work includes materials designed for non-academic audiences.
BASSC Policy Groups
The BASSC agency members have established three policy groups related to core services (child welfare, adult and aging, and welfare to work) and three involved in agency management (human resources, fiscal, and planning and evaluation). Group members are senior managers from each of the agencies who meet regularly; they advise the BASSC directors through periodic meetings and reports, and serve as liaisons to BASSC and Mack Center studies.
Policy Papers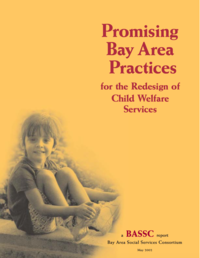 Adult & Aging:  Recent work has focused on the costs and benefits of the In Home Supportive Services program. Prior work includes elder abuse prevention (see Elder Abuse Prevention: A Case Study in the Santa Clara County Financial Abuse Specialist Team (FAST) Program), policy development (see Long-Term Care in the United States: Policy Themes & Promising Practice), and protective services assessment  (see Assessing Elder Mistreatment: Instrument Development and Implications for Adult Protective Services).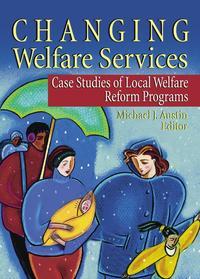 Child Welfare: An effort addressing the service redesign issues confronting the child welfare system, resulted in a publication "Promising Bay Area Practices for the Redesign of Child Welfare Services" distributed in 2002 to opinion leaders and the media throughout California. 


Welfare Reform: Following enactment of the 1996 TANF legislation and the completion of the 1998 county plans to implement the CalWORKs program, case studies were developed to capture promising and innovative programs and practices implemented among the BASSC member agencies.